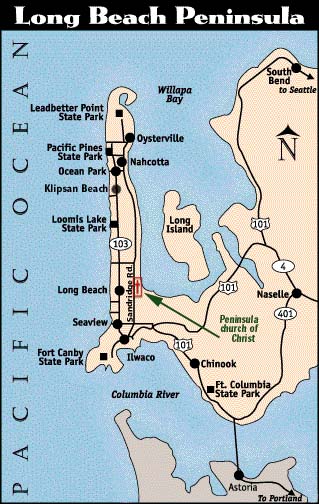 Our meeting times currently consist of Sunday morning worship.
SUNDAY MORNING WORSHIP
Join us as we pray to our Heavenly Father, sing praises to God a cappella, take time to remember Jesus by observing the Lord's Supper & have a lesson in God's Word every Sunday morning at 10:30 am.
*We are a home church and are located at:
7709 Sandridge Rd.
Long Beach, WA 98631
(360) 783-2477 or (806) 790-4385
Email Us
For detailed driving instructions from your home, please visit MapQuest.
To locate additional churches, please visit ChurchZip.